Hello Friends!  Welcome back to another Coffee with Gi! 
A few issues ago, we spoke to the brilliant Two Dads in London about their experience of adopting their two wonderful children, and it made me want to explore adoption stories even more. It's something we've spoken about on Happy Mum Happy Baby before but I wanted to hand Coffee with Gi over to a parent who was adopted when they were a child, so they could tell us a little more about how it shaped both their life and their parenting.
The person who immediately sprang to life was the brilliant Annie Price. Annie almost died in a caravan fire as a baby and was left with extensive scarring. Her mum, Maggie, fostered her from 6 months old, and eventually went on to adopt her.
What I also love about Annie is her dedication to helping parents find time for themselves and her approach to making that manageable. So often I feel overwhelmed by even the idea of looking after myself but when I approach things with a little more focus and break it down with some of the mindset switches Annie suggests, it just seems so much more doable. And I know when I'm looking after myself, I'm a better parent.
Annie's story is one of real resilience but the way she speaks about parenthood and, especially, love, is incredibly powerful. It reminded me that, ultimately, whatever route we get to parenthood from, we're all just doing our best.
As long as we're giving our kids the most amount of love we can and giving ourselves the same in the process, we're going to be doing a pretty good job.
Love Gi. Xxxx
---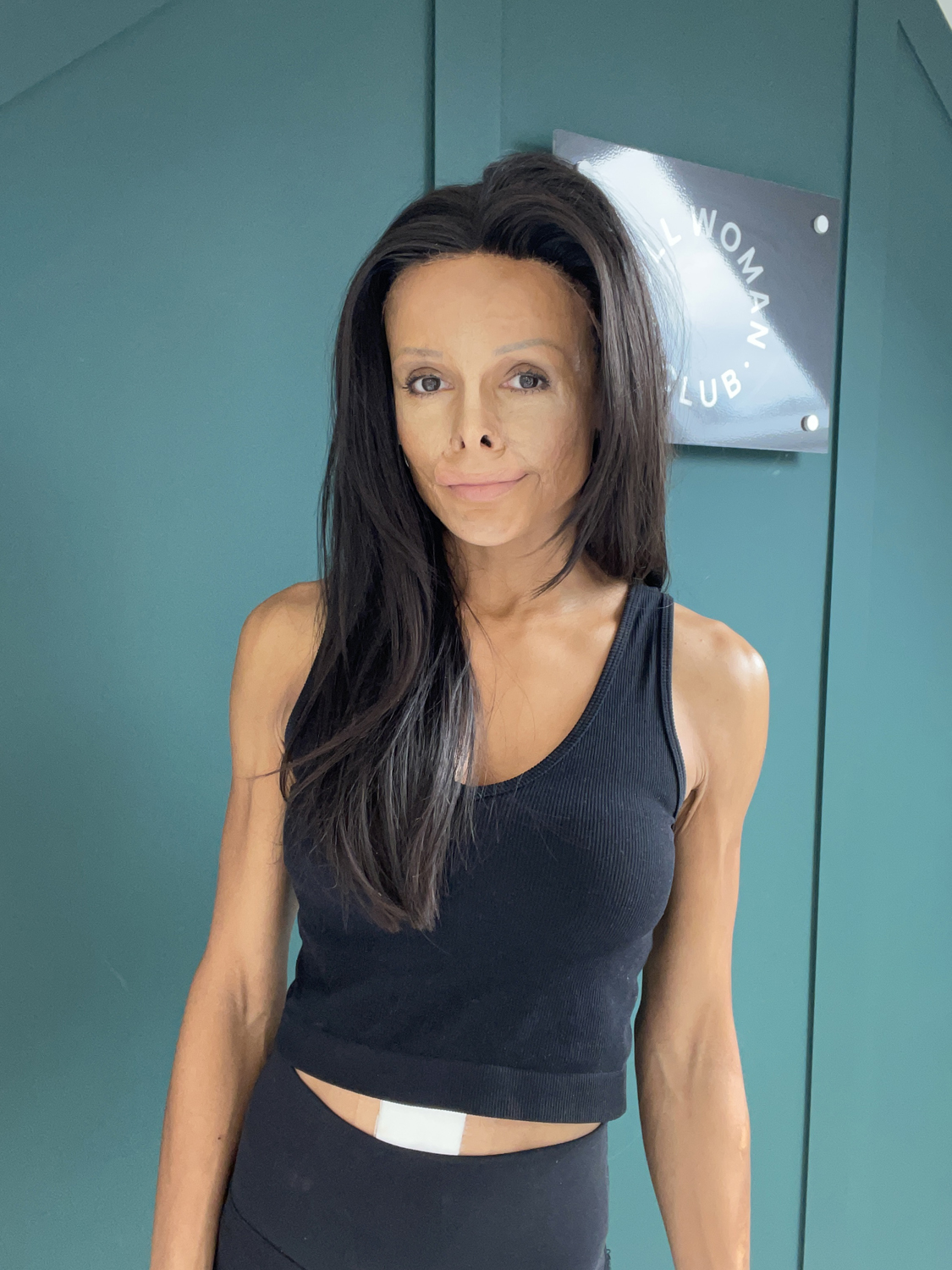 Coffee with Annie Price
Annie! Thank you so much for joining us for Coffee with Gi. We're so glad to have you here. First things first. When did you know you wanted to become a parent?
Think the idea always floated around for me though I never believed I'd be ready to take on the responsibility…the choice was partly taken away as Sonny, our first was a shockingly wonderful surprise. We're very fortunate.
You've spoken about your mum's journey to adopt you – how did she help prepare you for motherhood?
Can any of us be prepared …. 😉 Through her own way of parenting, I think. She had a different role when I came into the family, mixed race kid, different heritage, hair, look, attributes. She supported all of this, helped my differences feel 'normal'.  How she is as a person helped me too. Being present, giving attention, living bravely, compassionately, being happy in herself regardless of what's happening helped me be able to do the same.
How do you think your own childhood and your experiences have impacted your approach to parenting?
First thing that comes to mind is being able to filter out what's important over the nonsense. Eating well is the goal, eating together is what's important. Being brave is the behaviour though trying is what's important. Me wrestling with myself to figure out how to 'handle' Sonny's tantrums or 'manage' Lennie's sleeping (daughter-youngest) isn't the important aspect for me, it's the relationship we have– not always ideal happy go lucky life but feeling connected.  Love is always different, learning to love as a parent, creating an environment for my babies is number one.
Oh and probably from going through some interesting spots myself and getting to learn all I have from it all (and counting) the fruit is what we get to enjoy at the end of a difficulty. That's where you pay for things you can't buy. So, I know it's ok when my babes aren't ok- not easy at all- but I'll be with them and it's their fruit they get to find.
Are there any misconceptions you think people hold about children who are adopted? What would you like to say about those misconceptions?
It's a misconception that all adopted children are ashamed of being adopted. For me it's certainly a positive aspect to my life. Being picked! Surely that's wonderful. Sure my start wasn't ideal at all- my birth mum tried to kill me, dubious all of it… I'm not crazy, this is beyond, it's awful. The start of my story is a sad one not just for me but all involved. No normal happy person with a good life would do that. She didn't want to be rid of Annie Price the person but she wanted to be rid of the situation. Me getting to be adopted is proof of good intentions actually happening
Also if we don't know all of our heritage it does not mean we are lost. It's another assumption that all adopted people are lost but I think we all decide what we put meaning to. Adoption itself has a massive eligibility misconception. That single, older, LGBT+, low income, people with mental health issues cannot adopt. Absolutely they can. Like all families it's the love you can give which is important.
What would you recommend for people thinking about adoption?
How wonderful. First off its lovely – please don't get bogged down in the idea that you might be too old, I'm single, or you have to own your own home. At the heart the most important part of adoption is love. Do you have love to give? Then keep going. Look into the steps, create support with agency and see where it goes.
If you're thinking of adopting or want more information, have a look at:
Bravely Being Me – a book for more positive stories about adopted people
What's the best thing about being a mum?
The babiessssss! Family. How it changes you. Sure mumming creates a whole lot of problems but they are for sure the very best I've ever had. I never thought I'd feel this way about it all. My kids give me a place to stand, gave me a change of heart and a life that's lived right now, always right now. No more idling, we enjoy who we are come rain or shine.
The reason behind creating my Well Woman Club was originally to raise money for two incredible charities: the Katie Piper Foundation and Action for Children. I want to give value to busy people, us mums are always being busy to consistently keep ourselves well on our own terms. We only live once right, so looking after the life we have is important.
What do you think is the most important way for parents to take care of themselves?
The top line is everyone is different… but we are actually all very similar. Parents tend to go straight from having a baby to trying to get to our goals around body/life/hobbies etc. We all tend to run before we walk. But small steps are huge. Huge. Break it all down. After particularly wild times (like becoming a parent), give yourself the basics. Rest, sleep, hydrate, movement, change habits that don't help – like drinking alcohol.
Fitting self-care into your life can sometimes feel overwhelming – so how can busy parents make it more manageable?
It's more impactful on your health, overall fitness, and offers a decreased risk of disease and improves your wellbeing to hit the basics consistently rather than hit the big goals twice a month.
You can do this by REFRAMING them. When my 4 year old doesn't want to go for a walk, I tell him (as much as myself!) "It's like cleaning your teeth, we do it whether we feel excited for it or not, for our health". You don't have to play sports or wake at 4am to meditate, but we must look after ourselves consistently.
Then create a schedule with a large leeway, making it easy to succeed.
Instead of drinking 2lts of water, drink a glass or half a glass of water before 11am
Instead of 10,000steps per day: walk 7-10 steps
Instead of working out at the gym 3-4 times a week : do a 20/25 min workout 2-3 times a week at home
Instead of sleep 7-8hrs per night: go to bed 1 hr earlier 3x per week
Instead of walking through the woods x amount: dance around the house to 5 songs with the kids
These are all dependent on your starting point – don't worry about where you start. Start anywhere, it's purely a point to push off of. The point is start, start and keep going. Your mind, your body doesn't work on a 24hr clock nor does it care if you hit x steps or reps, it does care how you treat it over the long term. You don't have to believe me. You'll feel it.
If you need help, my Well Woman Club will be putting on a free challenge for one week to give the basics, build motivation and unstick you in small steps. Follow @wellwomanclub for more details.
Heads up! Annie will be joining us at Happy Mum, Happy Baby: The Big Get Together in London in July. Find out more here!
---
Things I'm Loving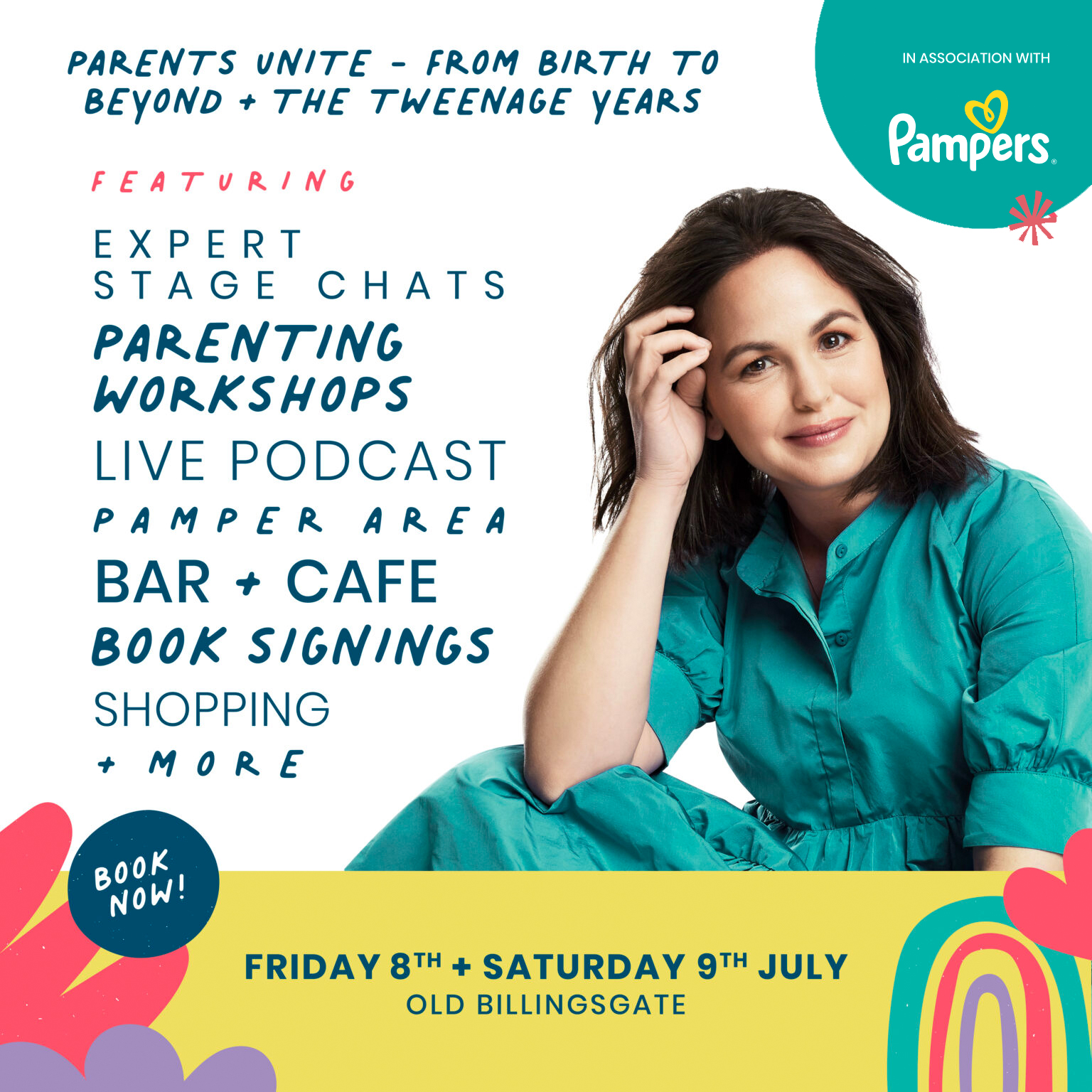 The secret's out! It's been TWO YEARS in the making but Happy Mum Happy Baby The Big Get-Together is FINALLY happening and I can't wait to see you all in real life. It still feels a bit like a dream but with no topic off limits, it's going to be chance for us to all chat about the things we've been chewing over in the last few years.
I've loved reflecting on the Virtual Meetup we held in 2021 when the pandemic meant we had to swap hugs for online hangs. It wasn't *quite* the same, but it was still really special and we still had an open and honest celebration of the highs and lows of parenting. And I loved knowing none of us were alone even if we were apart.
Steph's Packed Lunch! I've always been more of a fan of a packed lunch than a school dinner (something about it always seemed more exciting, maybe that's just me?) so whenever I find myself at a loose end at 12.30, it's always Steph that goes on the telly. Steph's co-hosting Saturday at The Big Get-Together and her lovely Northern tones combined with her great questions mean she's sure to be the perfect person to help me make sure we're covering all the things that matter to you.
This list from Nina Tame on how to raise empowered disabled children. It's insightful and full of brilliant advice. The comments from other parents are fantastically helpful too – and it's a must read for everyone, not just for parents of disabled kids. There's so much we can learn from each other.
It's almost Valentine's which means our feeds are going to be full of love hearts and pink, but I'm obsessed with this Loved jumper from Not a Fictional Mum. THE LOVE HEART ELBOW PATCHES are too much for my heart to take. Obsessed.
---
Coffee with Gi is part of Happy Mum Happy Baby, the online community for modern parents, brought to you by Giovanna Fletcher. Enjoyed this?
Subscribe to future issues, so you don't miss out.