As our children celebrate World Book Day, we're thinking about the power of writing. We know words have meaning and can inspire and entertain (see Giovanna's novels!). But SARAH SURGEY, who writes emotional support books, says the real power is when people get behind these words with actions.
As a children's author, my days are full of words – from me to my reader via a laptop, it's as simple as that. But, once I hand over my book to the outside world, that's when I see how powerful my words can be. It's when I see how people get behind these words with actions and give my writing power.
Writers, like Giovanna and myself, must be comfortable with the unknown aspects of our offering. We don't get to see all the reactions to our words, so we have to be content with having a glimpse into small pockets of how our books have impacted others.
However, since the pandemic, I've seen how my books are reaching hearts and minds. My children's book The Heavy Bag explores the feelings children have within grief. It was a way for me to work through my own emotions of grief and my motivation was to help children during the pandemic.
What is an emotional support book?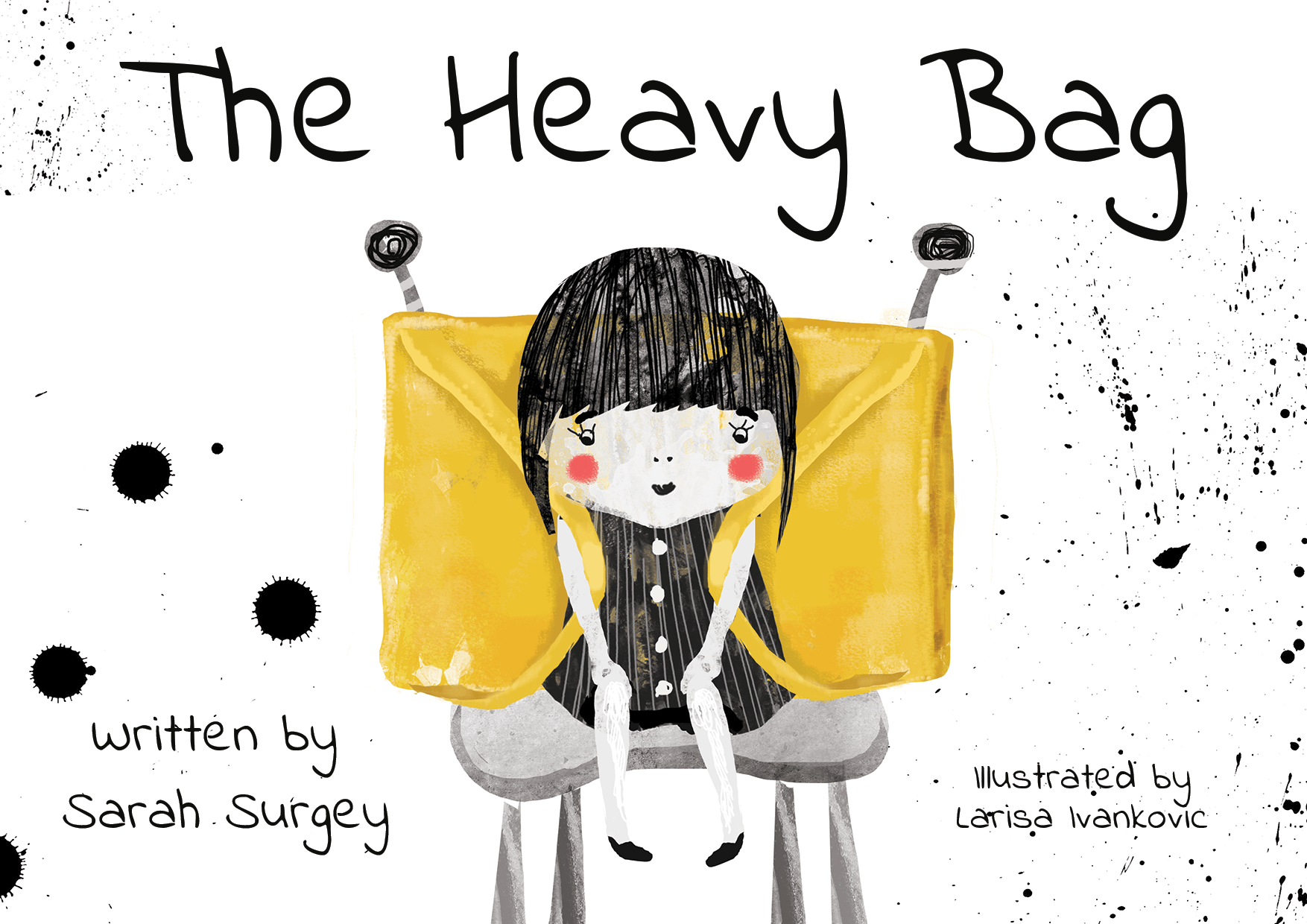 An emotional support book often tells a story to engage the child. However, the story will be carefully curated around a certain theme, such as a particular feeling or situation. The aim of the book is to not only settle the child and give them a space where they feel comfortable, but it is also to elicit a conversation in a natural way around the theme/situation.
From a young age, one of the most rewarding ways that parents communicate with our children is through storytelling. It's not just about the story on those pages, it's the actions that surround it, the time taken to sit together and communicate.
In reality, reading a book together doesn't always look picture-perfect! It may be within the bedtime routine or it could just as easily be two minutes on the way out of the door, with your child thrusting a book up to you. But there is no denying the power of storytelling which is why the rise of the emotional support book is now more productive than ever. A book starts conversations with children, where they can identify and relate to the characters or setting. That's why these emotional support books are being used within schools and charities across the UK. World Book Day is a brilliant way to raise awareness of such books!
Spreading the word with action
The metaphor within The Heavy Bag of carrying weight during grief gained momentum with action. Firstly, by the translators adapting the text to sensitively and culturally fit their country. And then the action of charities, such as UNICEF, creating workshops around the book because grief is a universal human experience which searches for a creative way to understand the process.
Emotional support books are gaining momentum since the global pandemic as Annakarin Klerfalk, a literary agent, confirms: "I'm receiving more submissions around emotional subjects, particularly children's books and within middle-grade and YA fiction. This is very positive and an important topic for the book industry. From discussions with editors, I know they also see an increase in emotional support books. So, emotional support is on its way, for both children and adults."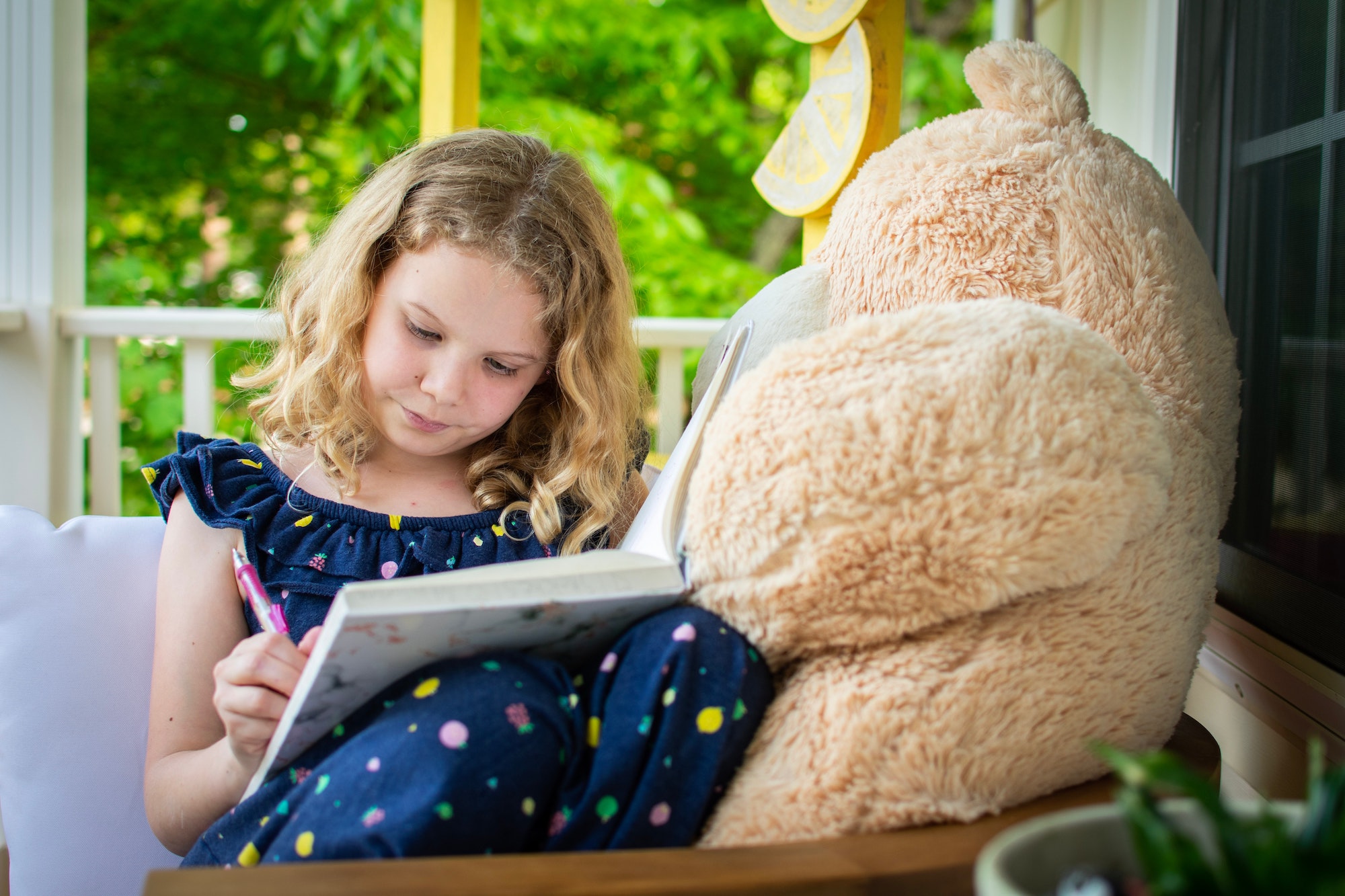 I'm releasing The Slow Superhero in April which encourages children to slow down and take in the world around them. Then later in the year is Fly Away Home, a children's book that explores the feelings a mother (Ladybird) feels when she has to grab her children and flee – introduced by the Ladybird Fly Away Home rhyme. This one is so poignant and relevant, sadly now. I feel so strongly about connecting with our children on such important topics
Blogging is healing!
The power of writing to engage with children is a simple way to reach them. As adults we have a responsibility to monitor and care for their mental health and books are an obvious tool. Accessibility through libraries and schools means that as many children as possible have the chance to be reached, but what about adults? How powerful can writing be for us when we have so many preconceived ideas and past experiences that may cloud our acceptance that writing is a tool to heal us?
Well, I'll direct you to the hundreds of millions of blogs out there. A blog is a space created by someone to turn their thoughts into words and then those words into actions, whether from helping others or raising awareness. Why do thoughts, when they are written down, become more powerful? Well, it's that little word 'action' again.
The writing of thoughts is shared, through technology, globally. Then that blog writing suddenly has a multitude of meanings injected into it from different people who will understand it exclusively based on their culture or past experience. It's this context that creates the power in the writing through communities and a sense of belonging, even if it is virtual.
Hashtags make headlines
Look at the hashtag! Often just one or two words sit behind the symbol yet how many people share a hashtag? Millions across social media every day. I believe it's because we attribute meaning to certain hashtags, with thousands of us sitting in unison behind it. Hashtags for mental-health campaigns are huge. They have broken through taboos and given a voice to those who, otherwise, may not be able to express themselves.
Writing has, for some, been their preferred way to communicate during the lockdown. Words appear to have much more emotive rhetoric to them. And I hope that this is here to stay. #worldbookday
Visit @sarahsurgeywriter